We're a full-service marketing and communications, advertising, and digital agency headquartered in Beverly Hills, California. We build brands and create campaigns that connect, inspire, and deliver results. We do this by developing and executing on programs and initiatives that drive engagement with your employees, your customers, and other key stakeholders.

Erin's Mugshot
20+ years of marketing and communications leadership. Accelerates business results through successful product launches, impactful employee engagement and insightful client advisory with a focus on external brand amplification and internal change management.

Emi's Mugshot
Versatile senior marketing strategist with broad business and marketing management, technology and B2B marketing and employee engagement expertise. Proven ability to support business growth and change through strategic planning and execution.

Lauren's Mugshot
Strategic and creative, with capabilities ranging from content generation to creative direction and project management. Develops and manages owned communication channels, print and digital collateral, largescale event production – all focused on maximum engagement.

Lauren's Mugshot

Randy's Mugshot
The author of more than a dozen books as well as hundreds of essays, news and magazine articles, letters, and more, Randy has demonstrated the capacity to write in a variety of styles, employing a strong creative streak when the moment calls for it. A self-confessed grammar snob, he is also a proud and loyal fan of all Pittsburgh professional sports.

Randy's Mugshot

Barclay's Mugshot
Relentlessly in pursuit of taming the chaos into order for better service delivery. Integral in helping the other Thinkers operate at full speed and stay on the rails, ensuring our clients get the best service possible. When he's not feverishly spinning plates at Think Marketing, Barclay can be found taming other types of dragons on mountain trails or local waves.
Jay Jay's Mugshot
Graphics guru who lives at the intersection of aesthetics and audience insights to bring life and impact to a brand. Perpetuates the belief that the primary purpose of design is to communicate. From digital, to largescale environmental prints, Jay Jay enjoys being a multidisciplinary designer. She's also a Lakers fan, dog lover and Saul Bass enthusiast.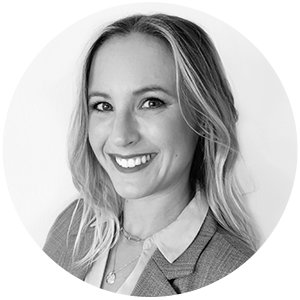 Kelsey's Mugshot
Writer, content creator and sounding board with a knack for storytelling. An optimist who believes there's always room for growth, for improvement. Her forte? Developing effective communications strategies and engaging content for key audiences. And when she's not at her computer, you can find her on top of a mountain, by the beach, or relaxing by a campfire. Yes, Kelsey loves the outdoors.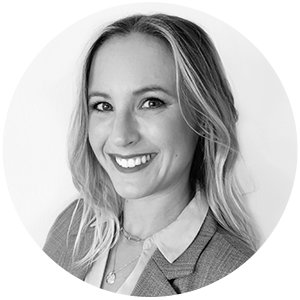 Kelsey's Mugshot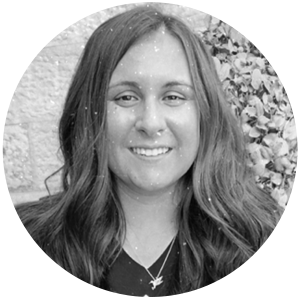 Jordan's Mugshot
Jordan's capabilities span corporate communications, email marketing, employee engagement and more. She's demonstrated the ability to hone in on a project's finer details while maintaining clear sight of the bigger picture. Away from her desk, she enjoys adventuring with her husband and fur baby (a pooch named Nelson); watching hockey and baseball; and perusing Pinterest in search of her next DIY project.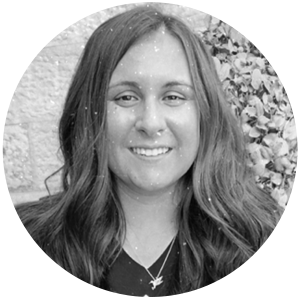 Jordan's Mugshot