Pacific Gas & Electric
New campaign highlights important brand messages of energy industry leader, PG&E. And, wins a Gold MarCom Award.

Think Marketing recently developed the "Growing Together" campaign for Pacific Gas and Electric Company (PG&E). PG&E selected the "Growing Together" campaign to support its larger brand vision, while at the same time perform outreach to a specific business audience with a message that applies PG&E's vision in a very meaningful way to the community.

As a Fortune 100, PG&E has many different types of customers and audiences. In fact, their brand services 15 million people and has been around for over 100 years. As PG&E says, "Our vision of becoming the nation's leading utility requires that we raise the bar for ourselves, and that we work with others to do the same." Our "Growing Together" campaign, which highlights PG&E's milestone of spending over $1 Billion in the community with diverse suppliers, honors their accomplishments, and piles on with a new achievement of "excellence" in creative and marketing communication.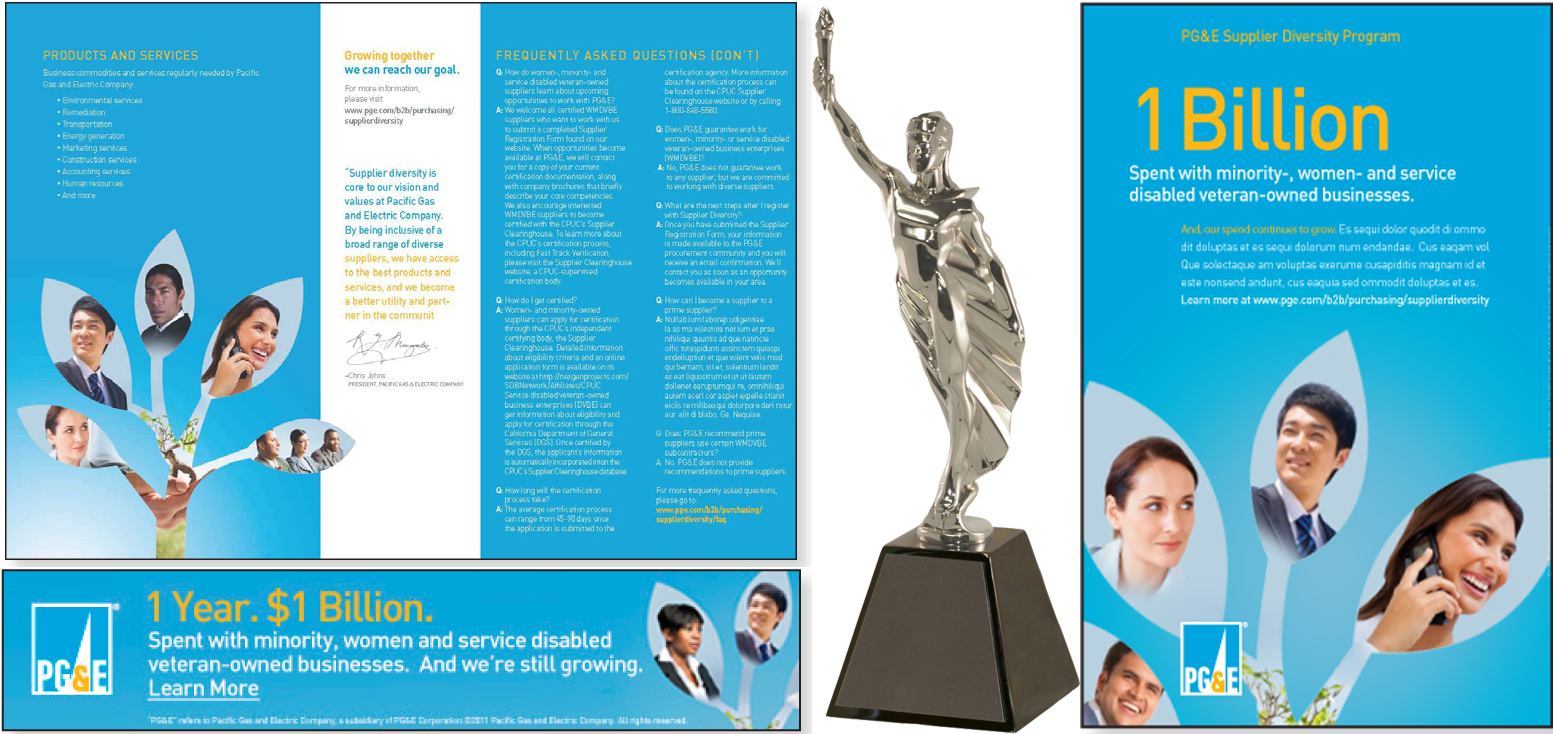 The "Growing Together" campaign was awarded a Gold MarCom medal out of 6,000 entries. The MarCom Awards is administered and judged by the Association of Marketing and Communication Professionals. The international organization consists of several thousand creative professionals. The Association oversees awards and recognition programs, provides judges, and sets standards for excellence.

We congratulate PG&E and ourselves on this exciting accomplishment!